With the advent of artificial intelligence, some companies have been able to offer lower prices and better services. However, it is argued that customers should not be treated differently based on their purchasing history.
When you are a business, there is always competition. The question of whether existing customers or new customers should be more important is one that many businesses struggle with.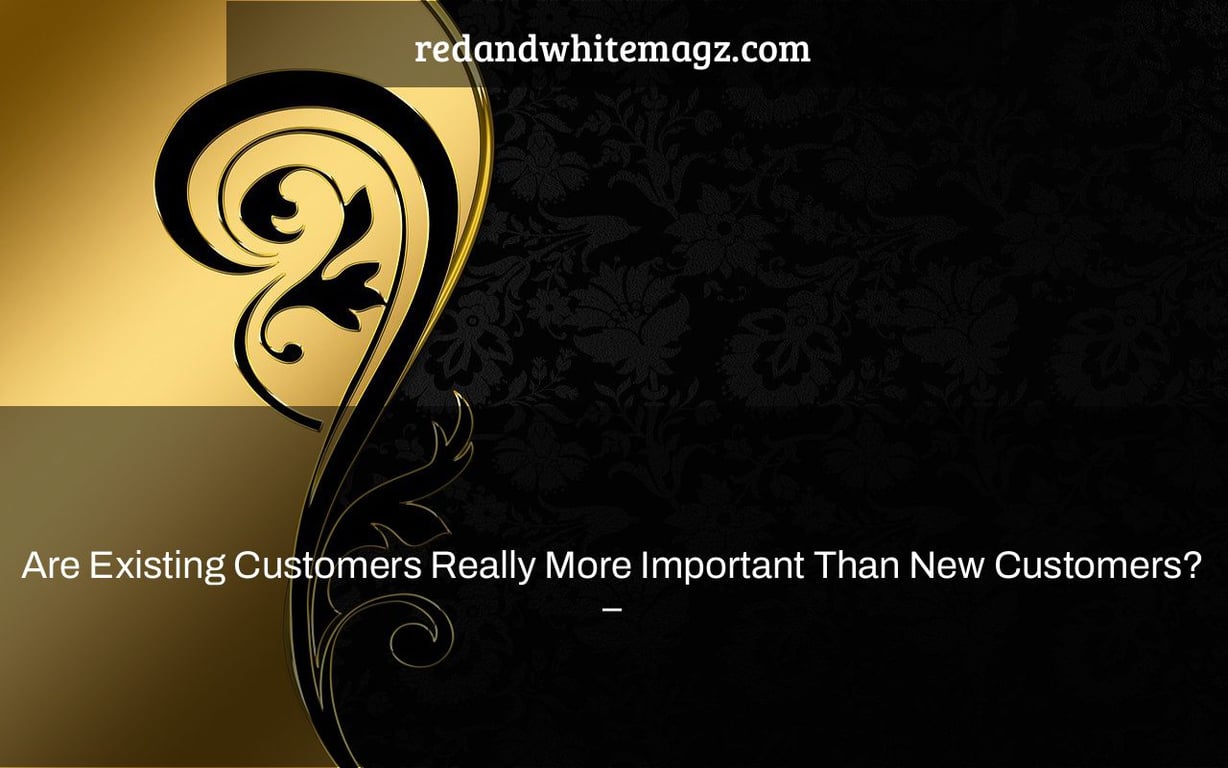 You might relate it to the chicken and the egg problem — which came first, the chicken or the egg? In this case, the solution is self-evident. The new client will ideally become a loyal current customer in the future – and as any salesperson will tell you, loyal customers are where the money is. Several studies have looked at the value of loyal consumers to a business, and one concluded that if a firm can boost customer retention rates by 5%, earnings may rise by up to 75%. Many people believe it may rise by up to 95 percent.
You, on the other hand, have fresh clients, which are critical to any company's success. Furthermore, according to SEMrush, 44 percent of companies prioritize acquisition over retention, while just 18 percent prioritize retention. That raises the issue of whether acquisition or retention is more important. Let's have a look.
Customers who are new
New clients are the first thing that counts from a business standpoint. New businesses, for example, cannot exist without new consumers, thus new clients are the most crucial from that perspective. The only flaw is the strategy for attracting new consumers, which is new customer discounts. They are, without a doubt, the most tried and true way.
Consider the logic: you're jeopardizing revenues. If you provide a 10% discount, you'll need to sell 50% more units to make up for the loss and still make the same profit. That implies you'll have to put in twice as much effort.
Furthermore, research suggest that client acquisition may cost up to seven times as much as customer retention. Despite this, 44 percent of marketers place a premium on client acquisition, while just 20% place a premium on customer retention. This all comes back to the idea that new customers lead to more lucrative old customers.
Customers who are loyal to you
Existing clients, it might be said, are the most important since they are the ones that bring in the bacon. Customers who have an emotional connection to a company are considerably more likely to spend more money. Shopping is truly all about psychology and emotions. When you add in a b2b reward program that makes purchases more meaningful, you'll have a client that will come back to you more regularly.
That's why a business-to-business customer loyalty program like this one https://www.incentivesmart.com/customer-loyalty/ will make you their favorite vendor. After all, we already know how popular they are with the general public. According to one research, 80 percent of millennials and 75 percent of baby boomers prefer to purchase with companies that reward them for their loyalty. Perhaps linked to this, and curiously, 95% of loyalty program users want to use virtual reality and wearable gadgets to access their accounts. Considering this and adjusting purchasing patterns might help your retention efforts succeed.
A business-to-business customer loyalty program works – and there are other options as well. Customer retention may be aided by simple strategies such as greater communication. A few emails here and there helps to maintain your company in their minds.
Also see – Using Social Media to Attract Customers
What Is The Best Way To Find The Sweet Spot?
The sweet spot between the two is determined by the current state of your company. Brands in need of more new consumers should concentrate not just on acquiring them, but also on retaining them throughout the onboarding process. Instead of giving each new client a discount, give them a prize and enroll them in your b2b rewards program. Send frequent emails to consumers with information on the incentives they could be eligible for, and you'll enhance the likelihood that they'll spend again.
Throughout it all, the quality of the things you're selling must be prioritized. Only 74% of brands feel that they are committed to a business alliance because of the quality of the goods or services they provide. You can't have new or current consumers if your product or service isn't up to par.
Do you feel that new or current consumers are the most important after disclosing all of that information? You could agree that one isn't more significant than the other, despite the fact that this isn't an official response. Both are necessary for a successful B2B company; the trick is to strike the right balance between acquisition and retention.
Watch This Video-
The "it costs five times as much to attract a new customer, than to keep an existing one" is a quote from the article. The author of the article says that companies are spending too much on marketing and not enough on keeping their customers happy.
Frequently Asked Questions
Why new customers are more important than existing customers?
A: New customers are more important than existing ones because they contribute to a companys bottom line and provide the motivation for an organization to grow. As companies, we should use this fact and be willing of our role in these processes. In order to do so, we need to show awareness about what motivates people who buy from us
Who is more important long term customers or new customers?
A: It really depends on the company. For example, Starbucks is looking to attract new customers in order to make more money and then turn those people into long term customers.
Why are repeat customers better than new customers?
A: Repeat customers have previously purchased the product and are looking for new products to purchase. New buyers, on the other hand, may not be interested in buying additional items at this point in time.
Related Tags
explain why it is more expensive to find a new customer than to retain a current customer
repeat customers vs new customers
it is 6-7 times more expensive to acquire a new customer than it is to keep a current one.
why are existing customers important
importance of repeat customers